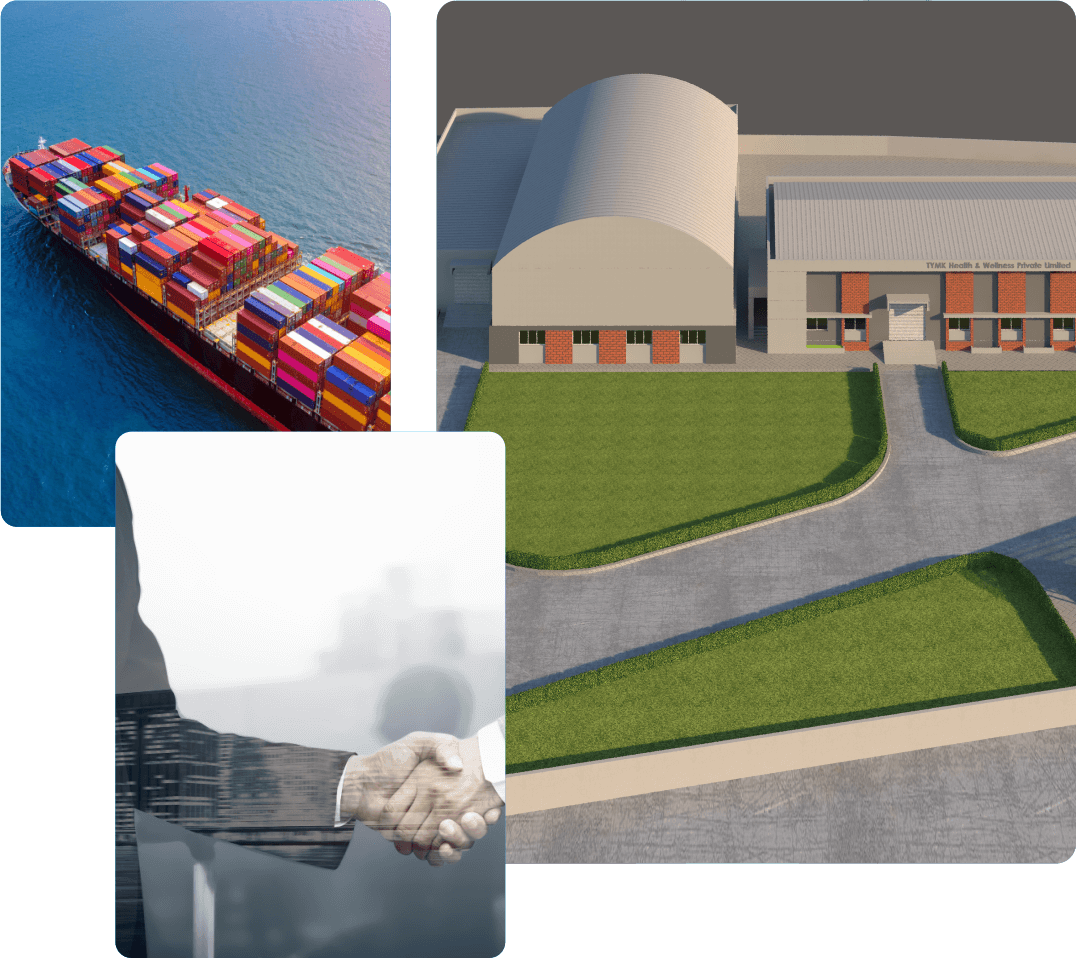 TYMK Health & Wellness emerged as an idea put into action in the year 2017. The sole purpose of TYMK Health from then till now has been to manufacture the best quality products. We supply them at the best rates generating a win-win situation between our customers and us.
To date, we manufacture more than 400+ products in all categories, customizedespecially according to the requirements of our valued consumers. We take utmost care to deliver optimum results in a clean environment maintaining the safety protocols utilizing every nook and corner of our 25,000 sq.ft manufacturing Area.TYMK group has a factory land of 1,20,000 sq.ft, which is the second largest in the Vadodara district.
With a team of Approx 56 well-versed individuals- 40+ in the manufacturing unit and 16 in the backend support, we continuously strive for innovation, utilizing their optimum knowledge. Our team consistently works around the clock with a customer-centric approach using all the laboratory equipment for thorough research and development of customized client products. Even packaging is taken care of in the minutest of details along with adequate transportation to deliver results consistently at par with customer expectations, shows without a doubt how much we value our customers.
Vision
At TYMK Health, Our Vision is to be World Class Leading manufacturer for Cosmetics/Healthcare industry Globally using very simple and transparent process for the satisfaction of our clients.
Mission
At TYMK Health, Our Mission is to manufacture high-quality products at Best Possible Rates, through continuous innovation, timely commitments, and focus on delivering outstanding values to our customers and business associates.
Our Team
Our team plays a vital role in the smooth functioning of the organization. With a strong team, we are achieving new heights, prospering with each passing day, and satisfying the clients as well as the end consumer with the quality we deliver.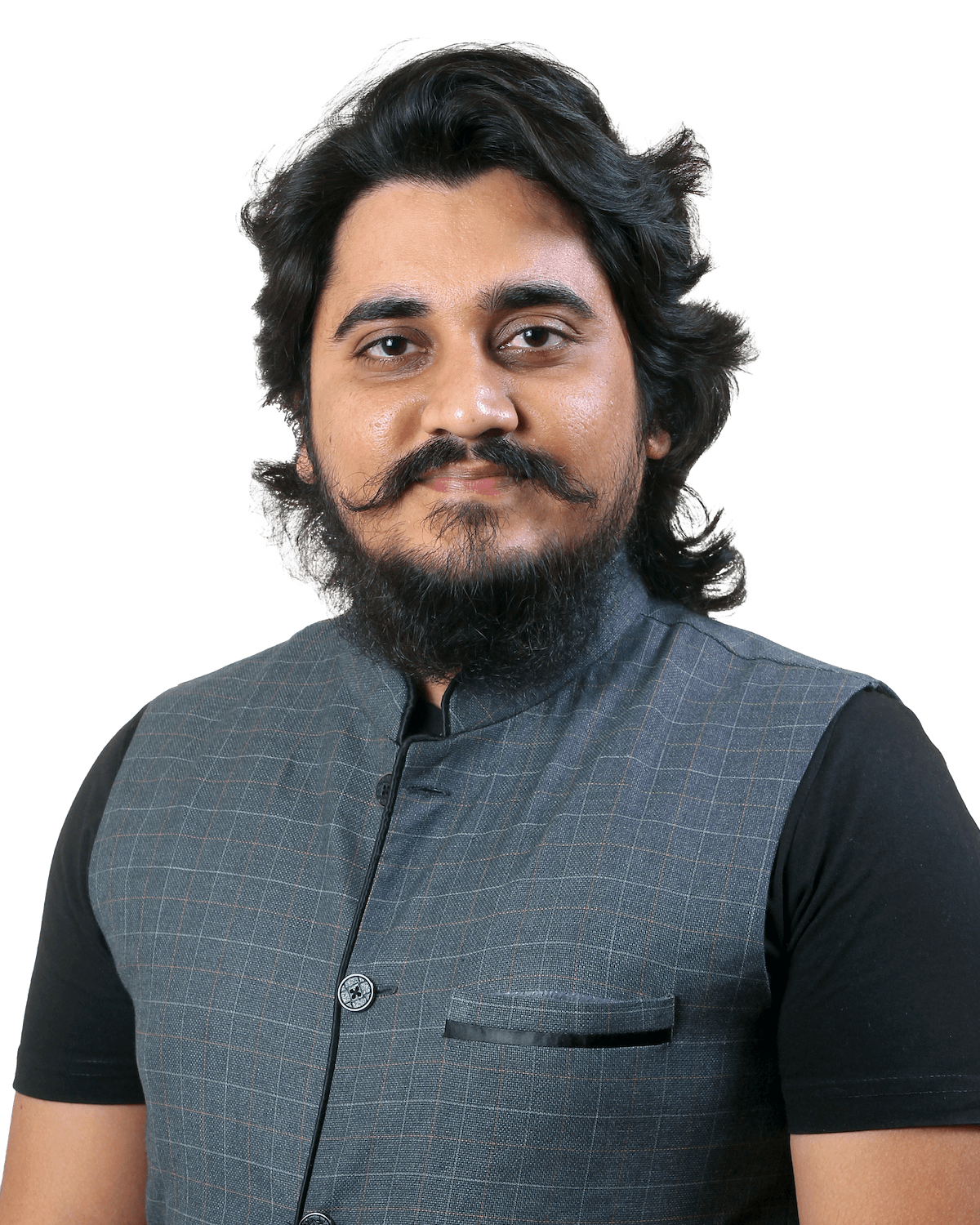 Mr Yogi Thakkar
Founder & CEO of TYMK group
He has done his MBA (Masters in Business Administration) from Narsee Monjee Institute of Management Studies in the field of Business Administration, Management and Operations.He had the Vision to bring up his own empire, and thus TYMK took its first step in 2014. His role is to develop new clients, plan to introduce and launch new products, and expand the business development in domestic and global areas. In addition, he leads the whole TYMK group guiding them to work towards a clear motive of developing and emerging as the best in the market while caring for his people.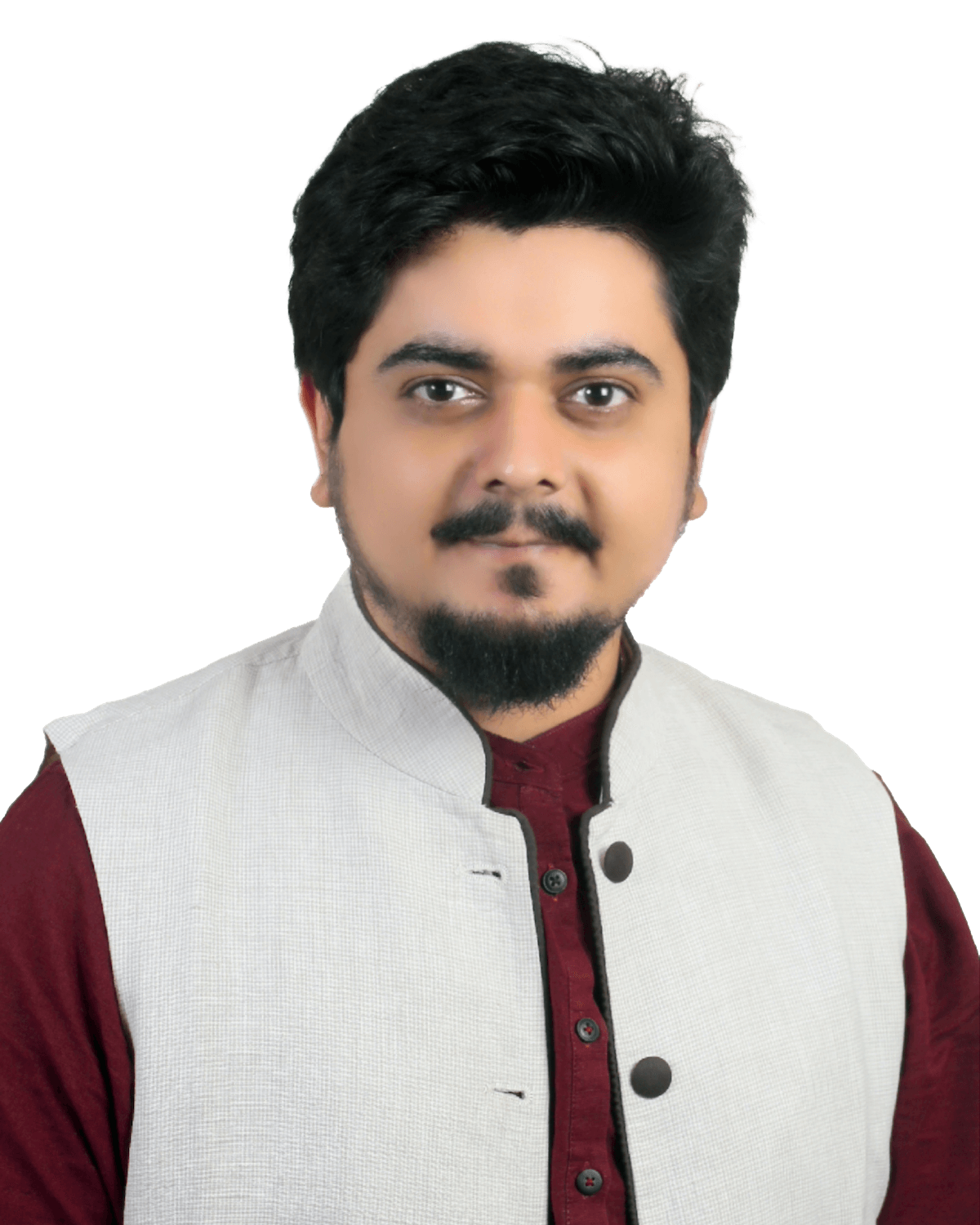 Mr Siddharth Joshi
Director & CTO of the TYMK group
He has done his Electronics Engineering from Birla Vishvakarma Mahavidyalaya. We utilize his expertise for introducing new technologies and innovations in the company to ease up the processes. He is a hardcore Technocrat having a keen interest in Artificial Intelligence. His Research and Development are valuable in the Branding, Purchasing and Digital Marketing of TYMK products.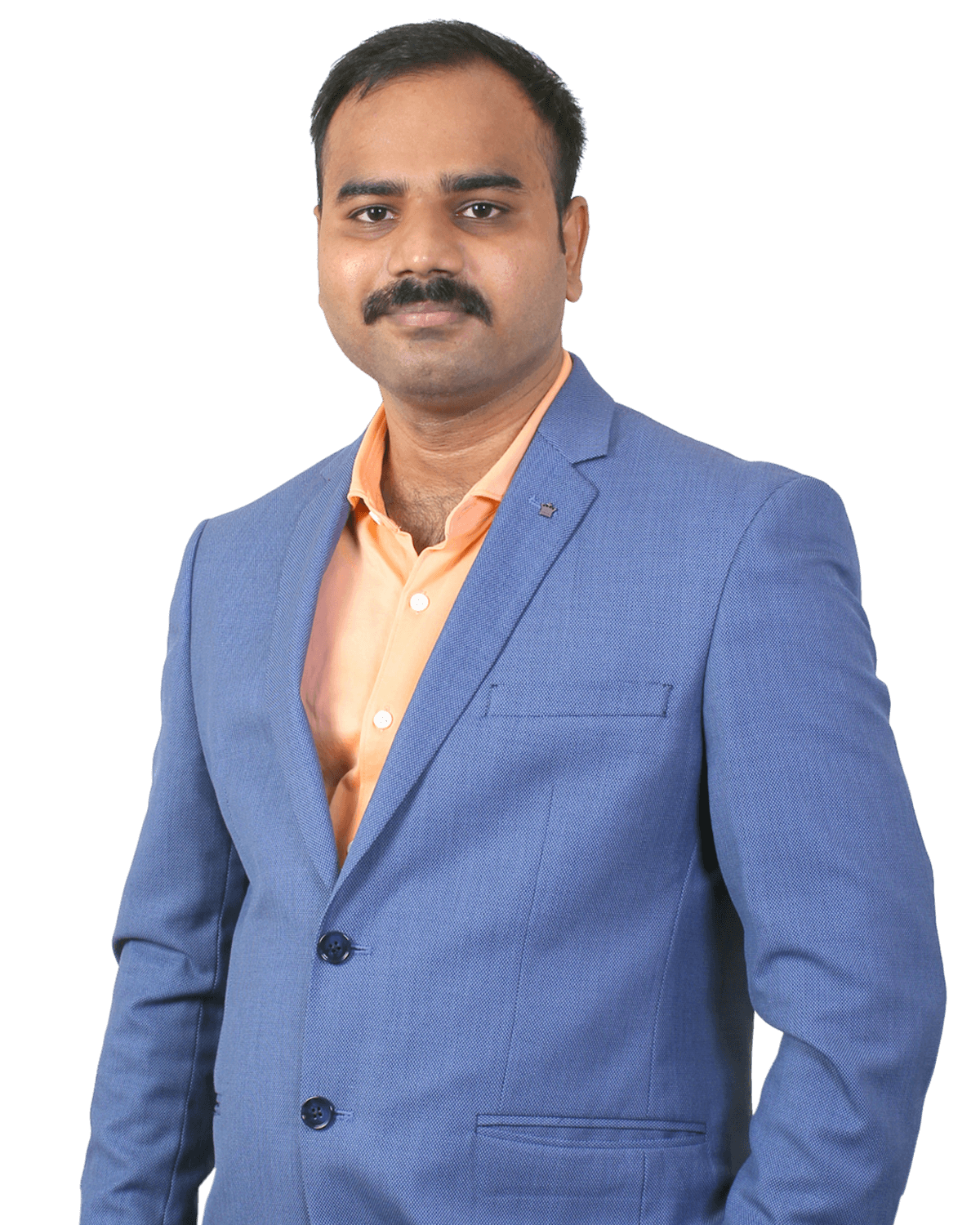 Mr Bhavesh Chauhan
Director at TYMK
He is the head of the Projects and Business divisions who oversees all Ongoing Projects and gives his views on developing new clients along with preserving the older ones. He is a people person and maintains well-developed relationships with clients.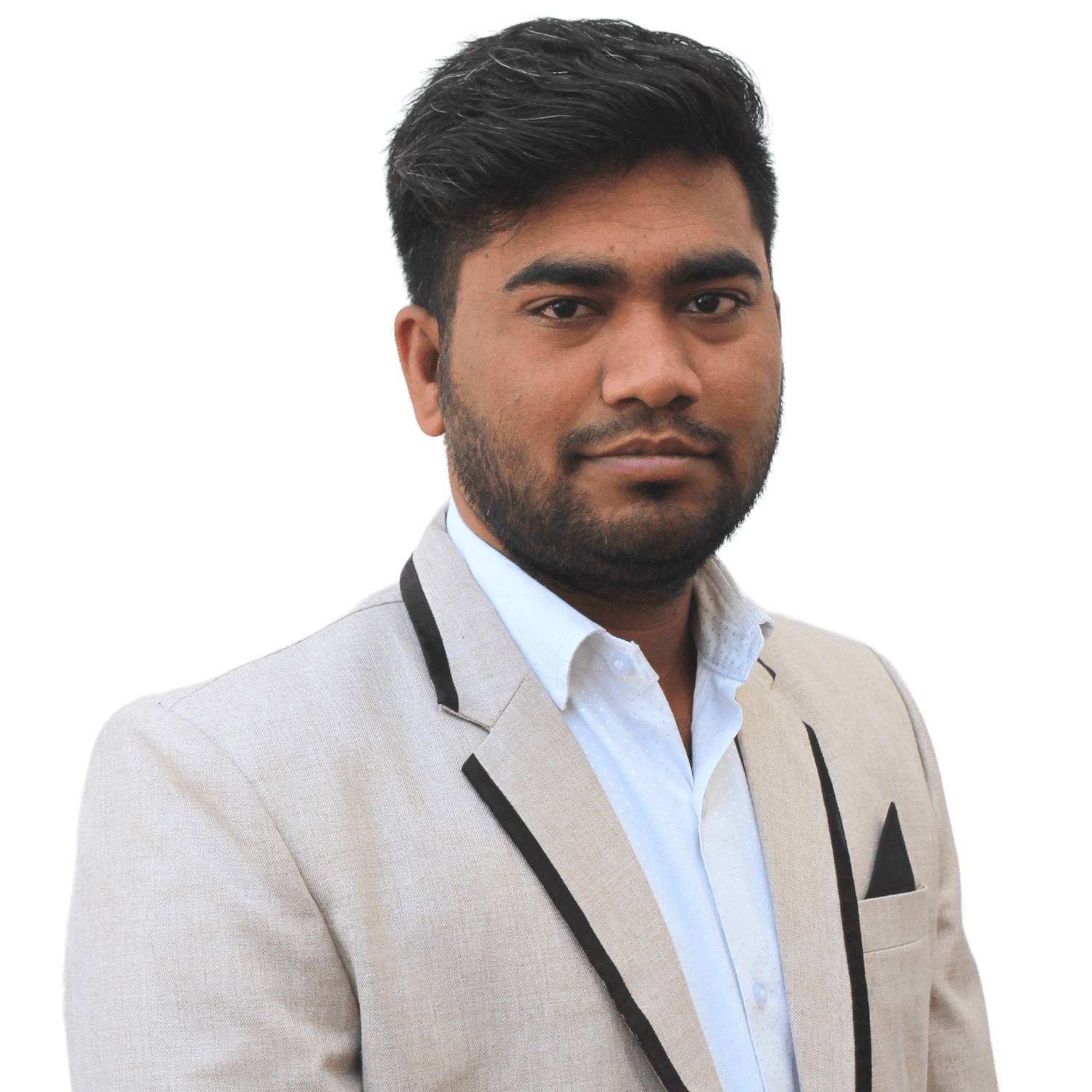 Mr Umesh Sengar
Director of Production & Factory Operations
He is the CFO-Chief Financial Officer and COO-Chief Operating Officer at TYMK. He looks after all the daily operations and coordinates with factory workers and the production team. In addition, he ensures that dispatches are on time and delivered safely with proper Logistic Support at the client's receiving end.